How to effectively learn?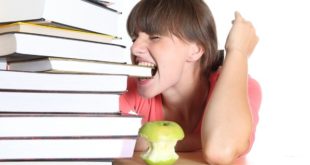 Edgar Dale in 1969 revealed the most effective ways of learning. Edgar Dale came to the conclusion that: - Listen to lectures on or read materials on the subject - it is the least effective way to learn anything; - teach others and use the material studied in their own lives is the most effective way to learn anything . Edgar Dale taught his disciples the same teaching material, but in different ways. And then analyze their ability to remember information studied after graduation. Although the base of the cone is really on the results of studies Dale percentages calculated are not Dale and his followers as a result of their own research. Even though training cone, widely spread, does not contain very precise data, it is a guide to the most effective techniques of training, which is only able to perceive the human brain.
Cone training clearly explains why the fragments from the film are remembered better than read a book on the same subject. The film uses audio and visual aspects that the human brain is more inclined to remember.
How to effectively learn and remember any topic:
1. Conduct lectures
While listening to lectures - this is one of the worst ways of mastering the material, lectures on his subject (as a teacher) - one of the most effective.
2. Write articles
If you have a blog or website, you can compile the articles on your topic.
3. Create a video program
Even if you do not have your own blog or web page, there are now plenty of video portals, for example, your Youtube, where you can upload your videos for free viewing. This is a very effective method, as you prepare lecture material that is not available to a narrow circle of listeners lectures, and a potential worldwide audience.
4. Discuss with your friends
One of the most simple and accessible to you techniques - communication with people of your social circle. In any suitable time tabled in the subject you're interested, and to communicate to your friends, all your wealth of knowledge on the subject. The large number of people with you to discuss it, the more likely that you will remember this material in the future. In addition, there are literally hundreds of ways to conduct such discussions online, taking part in forums with the same interests, chat rooms or social networks.
5. Do it yourself
What ever you teach others, you must be sure you are doing it yourself. Just remember that the data contained in the cone of learning - it is not a dogma. Each can have its own approach to teaching. The results of research he presented as a scheme "Cone of Learning":