How to Change Display Computer sophisticated Android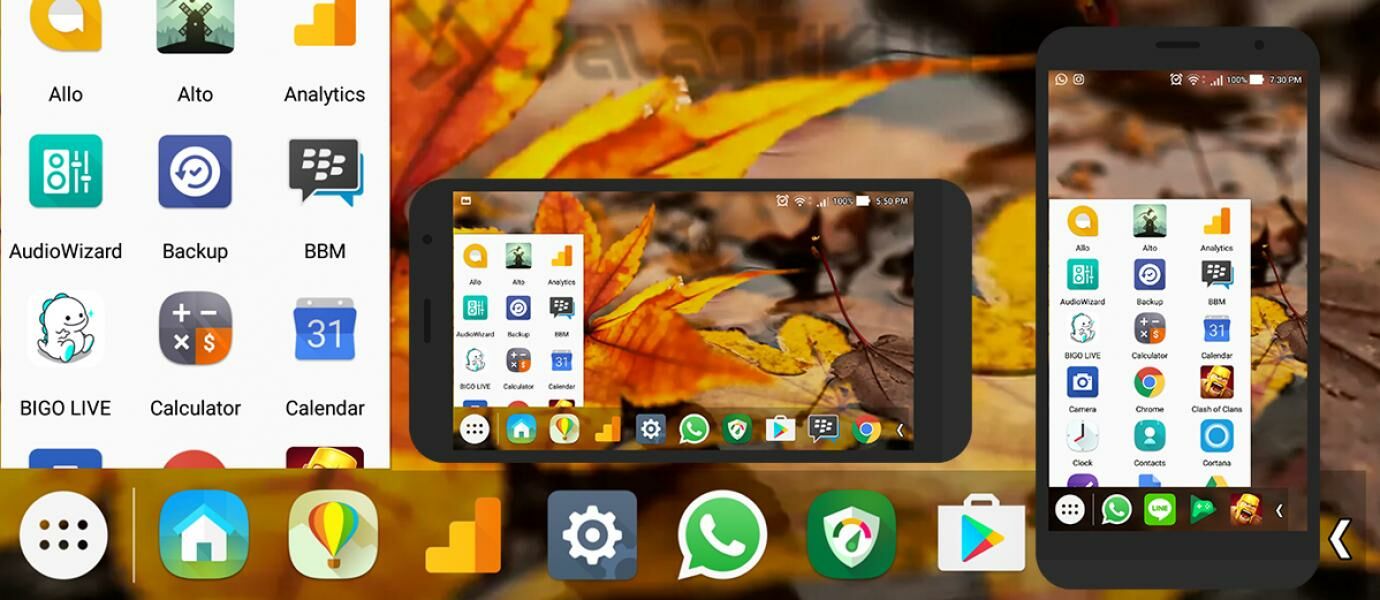 There are many ways to make Android smartphones we are more functional, one of them using a launcher . Kenalin ya, its name Taskbar made by developer Braden Farmer. Launcher offers the experience of using a desktop, with easy access to applications and support multi-window .
Yes, Taskbar present to enhance the functional multi-window on Android 7.0 Nougat . But, for you who are still using Android-based smartphone Lollipop or Marshmallow , you still can use this launcher. You will be treated to a display-style desktop , complete with a taskbar and start menu (apps drawer). What are its features?
Download all data
How to Change Display Computer sophisticated Android
See Taskbar launcher is very simple, there is no support widget . You will only find a single homescreen . With Taskbar underneath contains the application that you just use. Keep on the far left, there is the start menu alias apps drawer . However, simplicity is what makes access to various applications easier. Before using Taskbar comfortably, you need to use some adjustment, here's how.
Download Taskbar app in the Google Play Store .
Open Taskbar and enable Taskbar at the very top.
Further enable usage of access or recent apps , so as taskbar display applications.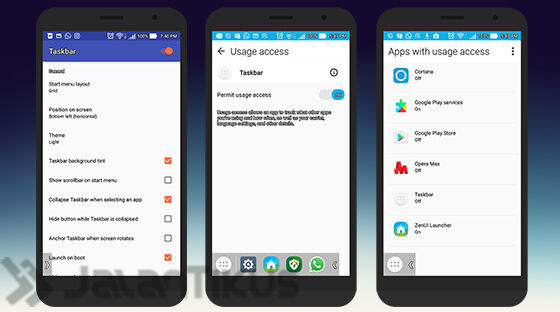 There are several other setting options that can be tailored to your desire, such as hiding the application from the start menu and more.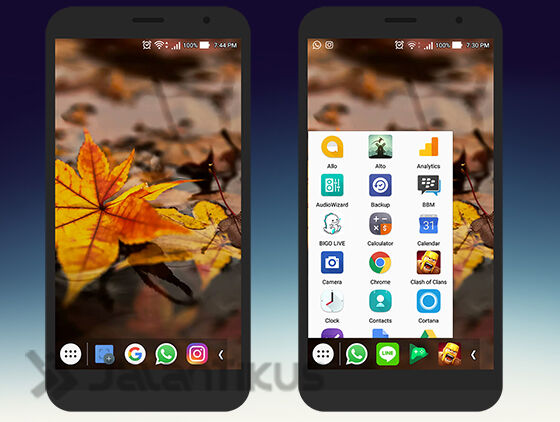 Lastly do not forget, tick / enable Replace the home screen , to make the Taskbar as a launcher default .
Up here, now you can use your Taskbar as the launcher main. In a position portrait , indeed Taskbar contains only 4 application shortcut , but in a state landspace No 9 shortcut application . Nuance desktop display, will you get when using a smartphone in a state landspace . Taskbar Launcher is also very powerful used for tablets.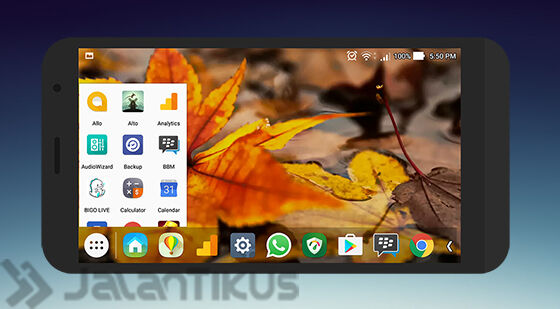 Lastly, you can pin your favorite apps in the Taskbar. Well, specifically in Android 7.0 Nougat , you can use the application in the form of multi-window unique. Unfortunately, not many people use the latest Android Nougat. Please you try it yourself and feel the style display computers in your smartphone.