How to Transfer Contact Phone Using Google Accounts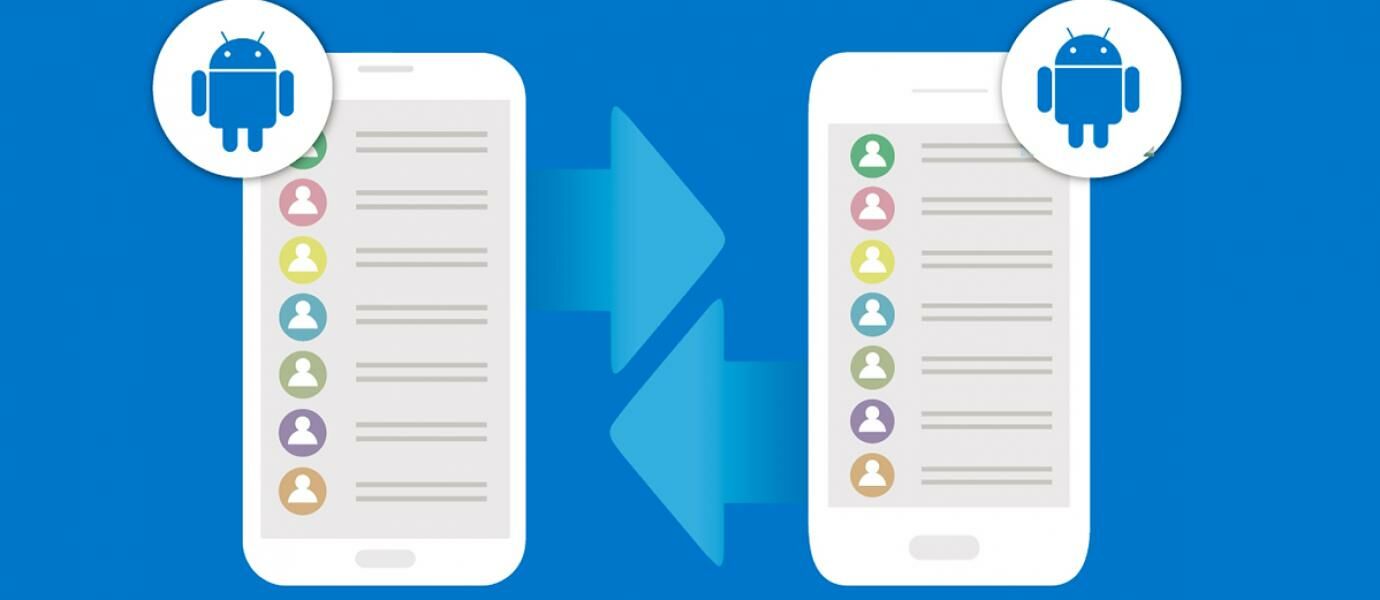 Smartphone that we use, of course, contain important data. One example is a phone contact . For users of HP Android, storage area phone number safest is in your Google account. So, mutually HP did not matter. Because the phone contacts will be synchronized automatically on the new device.
Even so, everything important of course we have backup . Because maybe Google account principal you taken over the alias hit hack , that's why you have to have a backup. Unfortunately, Google does not provide a way to automatically synchronize the phone contact between two different Google account. Instead, you should take several steps. Reporting from HowToGeek , following the transfer method Android mobile number to another .
How to Backup Contacts Other Phone Using Google Accounts
1. Export Contacts from Google Accounts First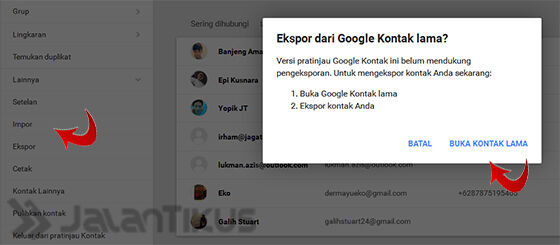 Before getting started, you visit the first page of Google Contacts and sign in with your Google account first. If you see the display as shown above, means you're using the latest version of Google Contacts.
Next you click the option Other and select Export , it will display a pop-up confirmation that the preview version of Google does not support exporting contacts. Do not worry, to export you click Open Contacts Lama alone.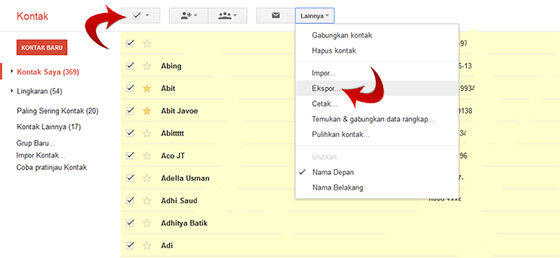 If it had been open to the old look like the picture above, then you can select contacts one by one or select all contacts. Then, open the tab More and select Export . That's the first step, how to transfer Android mobile number to another.
2. Save to Google CSV format
Sa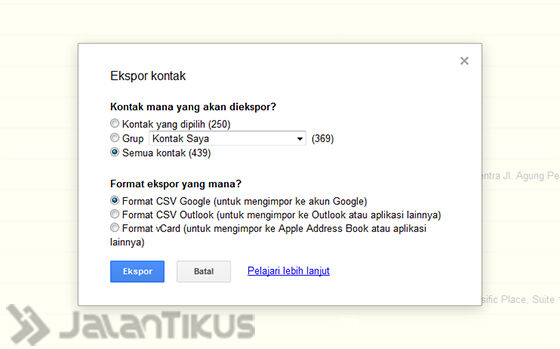 Once you select Export , it will display a pop-up . Where once again you can adjust the contact you want to transfer. You can choose to manually up to 250 contacts, select by a group, or all contacts.
Furthermore, you can select which export formats. There are three options, the first Google CSV format for importing into a Google account. Outlook CSV format, for importing into Outlook or applications other. And, vCard format for importing into Apple Address Book or other applications. If you're ready, click Export and save the file on your computer.
3. Imports into New Google Account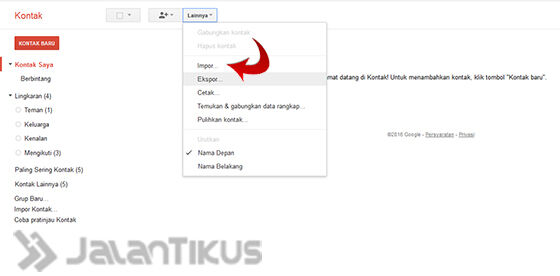 Now you have a file export results of your Google account first, so the next step how to transfer contact HP to other Android is by importing into your new Google account.
import
Still on the page Google Contacts, now you remove the old Google account and sign in with a new Google account. Same as the above steps, click the option Other and select Import .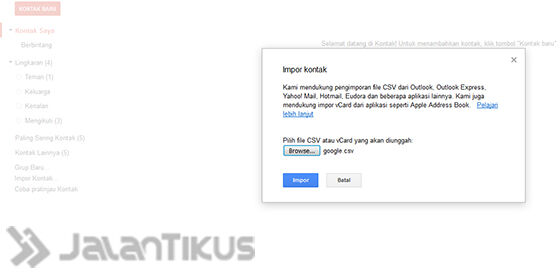 successful transfer phone numbers
Next select the exported file earlier and select Import . So do not take long, all the contacts in your Google account you first move to a new Google account. You have successfully performed the backup telephone number is valuable, so what are you waiting? Make a backup now, good luck yes.